All-on-4 (fixed teeth in one day)
Fixed dentures in one day!
This treatment method enables you to have a fixed new denture on just one day of treatment. As a rule, 4 implants per jaw are required for this. Immediately after implantation, these can be fitted with a temporary prosthesis until the implants have healed completely. This means that you can leave the practice with a new fixed denture on the day of the treatment.
This treatment concept is ideal for the loss of teeth in the upper and / or lower jaw, or teeth that are not worth preserving.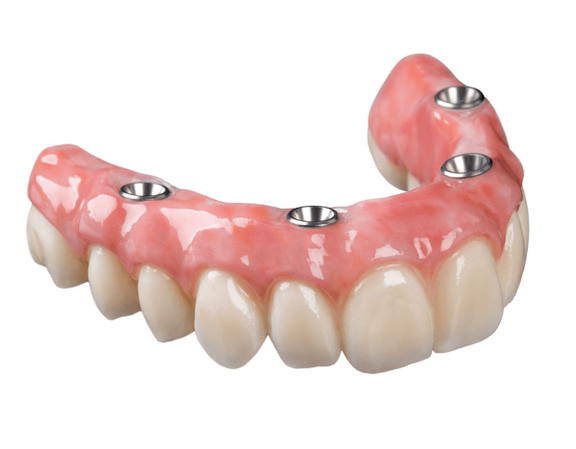 Contact
Zahnärzte Bahnhof Zug – Partner of swiss smile
In the SBB railway station building
Bahnhofplatz, 2nd floor on the right
6300 Zug
info@zahnaerztebahnhofzug.ch
041 442 11 11
Mon - Fri: 08:00 - 19:00 hours
Sat/Sun: 09:00 - 16:00 hours
You will find us in Zug railway station on the seocnd floor on the right. It is best to use the glass lift in front of the Zug pharmacy. There are plenty of public parking spaces available. You can also reach us easily by public transport. We are open for you 365 days a year.