Preservative dentistry
Our goal is to preserve your teeth as long as possible!
In the context of the annual check-ups and with the help of X-rays we are able to identify teeth with dental caries (tooth decay) early. Treatment of these diseased teeth in good time spares you unpleasant toothache and can even prevent later tooth loss.
We offer you a wide range of treatment options.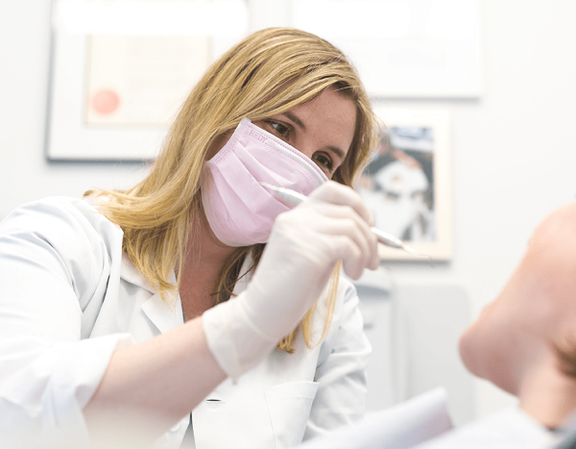 Contact
Zahnärzte Bahnhof Zug – Partner of swiss smile
In the SBB railway station building
Bahnhofplatz, 2nd floor on the right
6300 Zug
info@zahnaerztebahnhofzug.ch
041 511 94 08
Mon - Fri: 08:00 - 19:00 hours
Sat: 09:00 - 16:00 hours
Sun: 09:00 -12:00 hours
You will find us in Zug railway station on the seocnd floor on the right. It is best to use the glass lift in front of the Zug pharmacy. There are plenty of public parking spaces available. You can also reach us easily by public transport. We are open for you 365 days a year.